We accept:
Raw Metals; aluminum (including wire), copper (including wire), stainless steel, brass, bronze, lead, zinc die cast, any insulated wire

Vehicles and Parts; electric motors, alternators, starters, radiators, batteries (all types), motors / electric motors

Appliances

Metal Tools; tool steels and carbide inserts

Every Metal; including the kitchen sink!
Did you know...
Metal is infinitely recyclable. It's true! It also takes 85% less energy to manufacture new metal from recycled materials. When you recycle, you're helping to preserve our natural resources, reduce global warming and eliminate pollution.
We pay the highest prices for scrap in the Niagara Region!
We're your one-stop source for complete scrap metal recycling in St. Catharines, Port Colborne and the Niagara Peninsula. We'll guide you through the process of weighing your scrap material on our certified scales. Simply drop off your scrap and get paid within minutes!
Have a question about your scrap? Get in touch with us today!
---
Thank You
We have received your message and we will respond to you shortly.
Contact Us
Please use the form to the left, or
contact us today at:
Toll Free: 1-866-453-0399
We will put you in touch with a representative that will be able to answer all of your questions.
Thank you!
Quick Links
For your convenience, here is a summary of important links related to this page.
---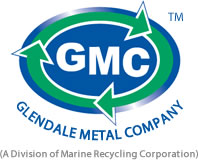 Glendale Metal Company
424 Glendale Avenue,
St. Catharines, Ontario
L2P 3Y3
Tel: 905-680-0801
Toll Free: 1-866-453-0399
Mon-Fri 7:30am - 5:00pm
Sat 8:00am - 12:30pm
---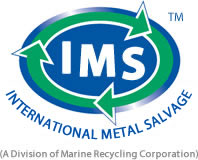 International Metal Salvage
25 Invertose Drive,
Port Colborne, Ontario
L3K 5V5
Tel: 905-835-5883
Mon-Fri 7:30am - 5:00pm
Sat 8:00am - 12:00pm