Job Opportunities at GMC & IMS
Looking to join a fun and dynamic team? Then GMC and IMS is the place for you!
The driving force behind our reputation is our employees! We recognize that employees are a valuable asset to our company's success. We place primary importance on the personal and professional development of each of our team members, and strive to give our employees every opportunity to better themselves.
We are looking for employees that have energetic personalities, with a strong work ethic, who are looking at being part of a great team! Whether you have just completed an apprenticeship or have years of experience, we are looking for individuals to grow along side our many businesses!
Apply today!
Please note, that mail or telephone inquiries will not be acknowledged. Only those selected for an interview will be contacted.
Current Job Openings
---
Thank You
We have received your message and we will respond to you shortly.
Sorry, there were error(s) with your submission.
Please try again.
Contact Us
Please use the form to the left, or
contact us today at:
Toll Free: 1-866-453-0399
We will put you in touch with a representative that will be able to answer all of your questions.
Thank you!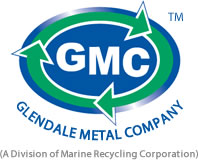 Glendale Metal Company
424 Glendale Avenue,
St. Catharines, Ontario
L2P 3Y3
Tel: 905-680-0801
Toll Free: 1-866-453-0399
Mon-Fri 8:00am - 5:00pm
Sat 8:00am - 12:30pm
---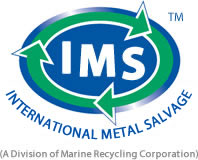 International Metal Salvage
25 Invertose Drive,
Port Colborne, Ontario
L3K 5V5
Tel: 905-835-5883
Mon-Fri 8:00am - 5:00pm
Sat 8:00am - 12:00pm