GMC and IMS is a ferrous and non ferrous metal recycler. We are committed to:
Compliance with all applicable laws and regulations and when required,
Compliance with other client requirements and policies.
GMC and IMS strive for continual improvement and pollution prevention through:
Waste Management
Company staff strives to reduce waste generation, manage waste material in a manner that eliminates the potential for environmental contamination, and divert material from landfills.
Prevention of Environmental Contamination
Company staff is committed to addressing all areas of operations where there is a potential for environmental contamination and implementin g the appropriate environmental policy, prevention and emergency procedures.
Spill Control and Emergency Response
Company staff ensure that all accidents and emergency situations are identified and remedied and are committed to continually improving current procedures to effectively prevent and/or mitigate contamination of the natural environment.
Employee Environmental Awareness
Company staff is encouraged to be considerate of the environment both during and after the workday. We strive to increase environmental awareness of all employees by incorporating the environment into all operations within the company.
Resource Conservation
Company staff is proud to be involved in the recycling industry and will seek out new technologies and business ventures that promote resource conservation.
Ferrous & Nonferrous Metal Recycling
Goals are established based on these commitments and the company's environmental performance. These goals are evaluated for effectiveness on an ongoing basis.
GMC and IMS are a community-oriented workplace committed to:
Providing the public with the environmental policy when requested.
Contributing to environmental programs within the community.
Maintaining a safe and healthy workplace for all employees and the public.
---
Thank You
We have received your message and we will respond to you shortly.
Sorry, there were error(s) with your submission.
Please try again.
Contact Us
Please use the form to the left, or
contact us today at:
Toll Free: 1-866-453-0399
We will put you in touch with a representative that will be able to answer all of your questions.
Thank you!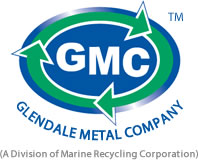 Glendale Metal Company
424 Glendale Avenue,
St. Catharines, Ontario
L2P 3Y3
Tel: 905-680-0801
Toll Free: 1-866-453-0399
Mon-Fri 8:00am - 5:00pm
Sat 8:00am - 12:30pm
---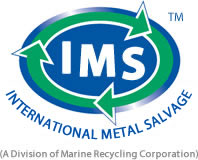 International Metal Salvage
25 Invertose Drive,
Port Colborne, Ontario
L3K 5V5
Tel: 905-835-5883
Mon-Fri 8:00am - 5:00pm
Sat 8:00am - 12:00pm