Copyright © 2008 Glendale Metal Company
All rights reserved.

No portion of this publication may be reproduced in any form, electronic or otherwise, for any purpose other than personal use without prior written permission of Glendale Metal Company (GMC).

Trademarks, names, service marks, domain names, and logos of GMC may not be used in any advertising, publicity or otherwise without prior express written permission of GMC.
Legal Disclaimer:
The information and services provided are "as is" with all faults and without warranty of any kind, expressed or implied. GMC makes no warranties or representations regarding the accuracy, completeness or suitability of the information and services.

GMC has provided links to other Internet sites only for the convenience of World Wide Web users, and is not responsible for the availability or content of other sites. GMC does not endorse, warrant or guarantee the products or services described or offered at these other Internet sites.

GMC is providing information and services on the Internet as a benefit and service.

The information provided is not legal advice. If you have questions about the specifics of the legislation, you should contact the provincial, state or federal agency referred to. If you require advice you should consult a lawyer.
Disclaimer of Damages:
By accessing or using the GMC web pages, you assume all risks associated with the use of this site including any risk to your computer, software or data being damaged by any virus, software, or any other file that might be transmitted or activated via an GMC web page or your access to it. GMC shall not be liable for any damages of any kind (general, special, incidental or consequential damages, including, without limitation, lost revenues or lost profits) resulting from the use or misuse of the information contained in the GMC web pages.

Disclaimer of Endorsement:
Reference herein to any specific commercial product, process, or service by trade name, trademark, manufacturer, or otherwise, does not necessarily constitute or imply endorsement, recommendation, or favoring by GMC. The views and opinions of authors expressed herein do not necessarily state or reflect those of GMC, and shall not be used for advertising or product endorsement purposes.

Indemnity:
As user of this Website, you agree to defend, indemnify and hold GMC harmless from any and all liabilities, costs and expenses, including attorneys' fees, related to your violation of the terms and conditions of this legal notice, disclaimer and terms of use.

Jurisdiction:
This Website originates in Canada. It shall be governed by and construed in accordance with the laws of the province of Ontario and the federal laws of Canada applicable therein, without regard to the principles of conflicts of law. All disputes, proceedings or claims arising out of or in connection with this Website shall be submitted and be subject to the exclusive jurisdiction of the Courts of the province of Ontario.

Changes:
The information contained on this Website is subject to change and update at any time without prior notice.

Miscellaneous:
The terms and conditions of this legal notice, disclaimer and terms of use constitute the entire agreement between GMC and the users of this Website with respect to their use of this Website. GMC's failure to insist upon or enforce strict performance of any provision of that agreement shall not be construed as a waiver of any right on its part. If any part of this legal notice, disclaimer and terms of use is determined to be void, invalid or otherwise unenforceable by a court of competent jurisdiction, such determination shall not affect the remaining provisions hereof.
Terms and Conditions of Use of the Glendale Metal Company Website
By accessing the GMC Website, you agree to comply with the following terms and conditions of use, which terms and conditions may change from time to time. You agree to be bound by such changes when posted on the GMC Website. GMC reserves all rights at law and equity, including the right to block your access to the GMC Website from your Internet address if you violate any of the following terms.

Copyright
Glendale Metal Company is the owner of the GMC Website which is protected by copyright laws. You shall not copy, publish or distribute any aspect of the GMC Website without the prior written consent of GMC.

Trademarks
The trademarks and logos displayed on the GMC Website are the property of GMC or other third parties. You are not permitted to use these trademarks for any purpose without the prior written consent of GMC or the relevant third party, as applicable.

Links to Third Party Websites
The GMC Website contains links to third party websites which GMC does not control. Accordingly, GMC is not responsible for the content of any such third party websites, which you use at your own risk.

No Warranties
The information posted on the GMC Website is provided "as is" without warranties of any kind, either expressed or implied, including warranties of fitness for a particular purpose, merchantability, security, accuracy or non-infringement of third party rights. GMC may change the information posted on the GMC Website at any time, without notice. Under no circumstances shall GMC be liable for any errors or omissions in the content of the GMC Website, or for any reliance placed on the information obtained through the GMC Website. It is your responsibility to evaluate all aspects of the information and other content available through the GMC Website.
Privacy
Personal information may be required in connection with your application to obtain a GMC Client Log-In. If you provide GMC with such personal information, you agree that GMC may use this information and disclose it to others only for the purpose of processing your application to obtain a GMC Client Log-In. GMC will not disclose personal information to others unless required to process your membership application or to respond to any request you make.

GMC recognizes the importance of the privacy and protection of our member's personal information. Distribution lists are not shared. Every transaction involving the handling of personal data (collection, use, transfer, disclosure, storage, accessing, processing, etc.) will continue to be conducted in a private manner in accordance with privacy laws.

FYI, in order to comply with the Federal Personal Information Protection and Electronic Documents Act (PIPEDA), we need to provide you the choice to opt out of the online GMC Membership Directory and/or the "Client Log-In." If you would like to opt out, please fax a signed letter to (905)835-6824.
---
Thank You
We have received your message and we will respond to you shortly.
Sorry, there were error(s) with your submission.
Please try again.
Contact Us
Please use the form to the left, or
contact us today at:
Toll Free: 1-866-453-0399
We will put you in touch with a representative that will be able to answer all of your questions.
Thank you!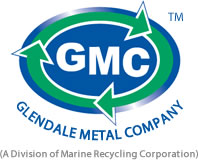 Glendale Metal Company
424 Glendale Avenue,
St. Catharines, Ontario
L2P 3Y3
Tel: 905-680-0801
Toll Free: 1-866-453-0399
Mon-Fri 7:30am - 5:00pm
Sat 8:00am - 12:30pm
---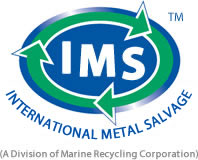 International Metal Salvage
25 Invertose Drive,
Port Colborne, Ontario
L3K 5V5
Tel: 905-835-5883
Mon-Fri 7:30am - 5:00pm
Sat 8:00am - 12:00pm