Throughout our history GMS and IMS have been known for our commitment to building long-lasting relationships with our clients. We take pride in our dedication to excellence, our reputation for quality, emphasizing value quality, sustainability and efficiency.
Our drop-off and pick-up service help our customers reduce costs, manage environmental risk, eliminate waste, and contribute to environmental sustainability.
Our Services Include
Permanent and temporary use of luggers and roll off bins
Pick-up and drop-off of the luggers and roll off bins
Separation and processing of ferrous and non-ferrous metals
Contributing to environmental programs within the community.
---
Thank You
We have received your message and we will respond to you shortly.
Contact Us
Please use the form to the left, or
contact us today at:
Toll Free: 1-866-453-0399
We will put you in touch with a representative that will be able to answer all of your questions.
Thank you!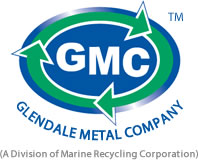 Glendale Metal Company
424 Glendale Avenue,
St. Catharines, Ontario
L2P 3Y3
Tel: 905-680-0801
Toll Free: 1-866-453-0399
Mon-Fri 7:30am - 5:00pm
Sat 7:30am - 12:00pm
---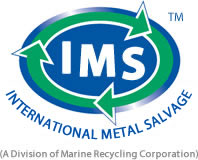 International Metal Salvage
25 Invertose Drive,
Port Colborne, Ontario
L3K 5V5
Tel: 905-835-5883
Mon-Fri 7:30am - 5:00pm
Sat 7:30am - 12:00pm