Glendale Metal Company & International Metal Salvage
GMC and IMS are Southern Ontario's leading metal recyclers. We have recycled in excess of 1 million tons of metal wastes and by-products to date.
We believe in being the most trusted source for metal recycling in an environmentally-friendly manner that stands above the rest.
We have an environmentally-friendly focus at both of our Niagara locations. We believe it is our responsibility to take a green approach to metal recycling to help contribute to a healthier environment. Through these best practices for metal recycling, GMC and IMS divert metals from landfills and ensure proper recycling and reuse. It's our goal to help you contribute to a cleaner environment through our recycling and sustainable processes. Our dedicated staff members make sure all the materials that enter our facilities are safely and responsibly handled. We're not your average scrap yard. We are a scrap yard that works hard to protect this planet. Let us put our more than 30 years of recycling experience to work for you!
Our friendly staff will guide you through the process of weighing your scrap material on our certified scales. Payment is processed at the time of drop off by cash.
Both GMC and IMS are your one-stop source for complete scrap metal recycling in St. Catharines, Port Colborne and the Niagara Peninsula.
You can quickly determine what type of metal you have in your possession simply by placing a magnet against the object. If the magnet sticks, you have a ferrous metal such as steel or iron. Non-ferrous metals will not stick to a magnet and include copper, aluminum, brass, and stainless steel. These metals are typically more valuable. We accept any quantity of metal and your payout will be determined by the type of material, its weight, and the current market value.
In everything we do at GMC and IMS - serving our customers, developing partnerships, recruiting the most capable and knowledgeable employees, employing advanced industry technology, and serving our community - GMC and IMS are committed to improving our community and providing the best solution for your scrap metals recycling needs. That's a commitment you can count on!
---
Thank You
We have received your message and we will respond to you shortly.
Sorry, there were error(s) with your submission.
Please try again.
Contact Us
Please use the form to the left, or
contact us today at:
Toll Free: 1-866-453-0399
We will put you in touch with a representative that will be able to answer all of your questions.
Thank you!
Quick Links
For your convenience, here is a summary of important links related to this page.
Accessible Customer Service Policy
---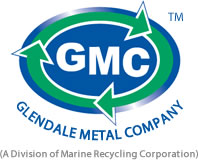 Glendale Metal Company
424 Glendale Avenue,
St. Catharines, Ontario
L2P 3Y3
Tel: 905-680-0801
Toll Free: 1-866-453-0399
Mon-Fri 8:00am - 5:00pm
Sat 8:00am - 12:30pm
---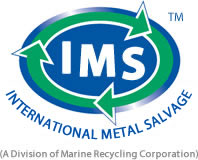 International Metal Salvage
25 Invertose Drive,
Port Colborne, Ontario
L3K 5V5
Tel: 905-835-5883
Mon-Fri 8:00am - 5:00pm
Sat 8:00am - 12:00pm