Peddler Services
An average energy savings of 85% is realized when metal is manufactured from scrap, as opposed to manufacturing virgin metals from ore. Recycling preserves our natural resources, reduces global warming, eliminates pollution and ensures nature can look after all of us.
Read more about Peddler Services from GMC and IMS.
---
Industrial Services
Throughout our history GMS and IMS have been known for our commitment to building long-lasting relationships with our clients. We take pride in our dedication to excellence, our reputation for quality, emphasizing value quality, sustainability and efficiency.
Read more about Industrial Services from GMC and IMS.
---
Environmental Services
GMC and IMS are ferrous and non-ferrous metal recyclers. We are committed to compliance with all applicable laws and regulations, and with all customer requirements and policies.
Read more about Environmental Services from GMC and IMS.
---
Thank You
We have received your message and we will respond to you shortly.
Sorry, there were error(s) with your submission.
Please try again.
Contact Us
Please use the form to the left, or
contact us today at:
Toll Free: 1-866-453-0399
We will put you in touch with a representative that will be able to answer all of your questions.
Thank you!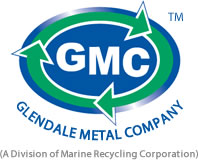 Glendale Metal Company
424 Glendale Avenue,
St. Catharines, Ontario
L2P 3Y3
Tel: 905-680-0801
Toll Free: 1-866-453-0399
Mon-Fri 8:00am - 5:00pm
Sat 8:00am - 12:30pm
---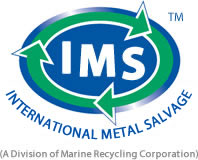 International Metal Salvage
25 Invertose Drive,
Port Colborne, Ontario
L3K 5V5
Tel: 905-835-5883
Mon-Fri 8:00am - 5:00pm
Sat 8:00am - 12:00pm